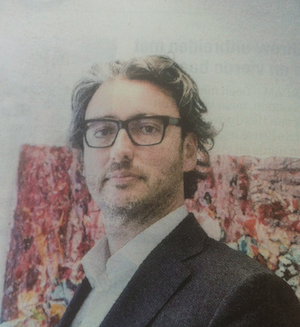 Interesting interview with The Order Machine's CEO Willem Meijer this weekend in Het Parool. Although this newspaper is focused on Amsterdam, interviews like this would usually be published in Het Financiele Dagblad. Anyway, Meijer – with a new rebel look – has got something to say.
Things are going fine with TOM. The market share is increasing and next year Meijer expects to overtake Euronext in market share in the Dutch options. That may be a little too optimistic.
The market share in Daily AEX options has reached 40%. With a million contracts traded every month, TOM isn't profitable yet. Meijer indirectly points at shareholder ABN AMRO, which still doesn't route their order flow to TOM.
The infrastructure of TOM will move to London this month, and will be using a more advanced NASDAQ platform. It's only a small step to expand abroad, and in 2014 TOM will open operations outside of The Netherlands. He mentions France, Belgium, England or Germany. It's easy to launch new products, but the flow isn't coming from thin air. Suppose TOM will try to get a partnership with foreign brokers, such as Interactive Brokers for starters.
While TOM will meet Euronext in court pretty soon, Meijer believes both exchanges should work together in the clearing and settlement. Just like in the USA. Would reduce costs for both of them, and there is an opportunity trades opened on TOM can be closed on Euronext. Or other way around.
Of course TOM is confident it will win the case against Euronext in court. Few years ago, Commerzbank won a similar case against Deutsche Börse. First hearing is scheduled on 3 June 2013.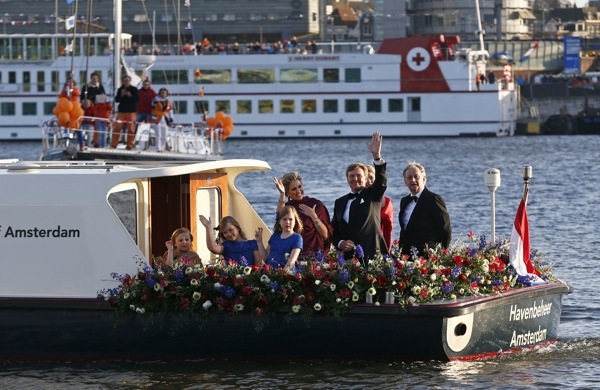 The country turned orange this week with our new king. Not much too add, but reading the Economist today on the Dutch Fleet in electronic trading. Briefly mentioned the history of the Dutch exchange and the three most prominent Dutch trading firms. Not the latest edition, but from April 20. Here's the link.
For market shares in the electronic trading the Economist editors take a look at the Scandinavian markets. Idea is probably from my article in September 2011 or – more likely – from this one, published one week later (coincidence, sure).
Anyway, interesting general story and comments from Defares and Elzinga in the Economist. However, no new developments or news – just some entertainment.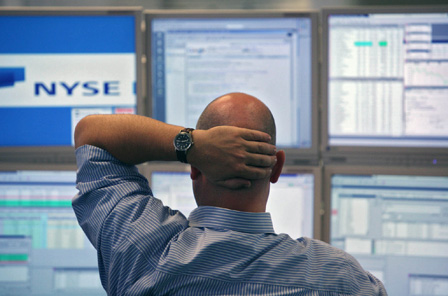 The market in AEX index options on Euronext has always been a competitive battleground. Not in the same league as the Eurostoxx options, but still tight spreads and liquid markets. No wonder the exchange is defending it by raising legal barriers of entry for TOM.
In the meantime, there's something wrong in the AEX for a few weeks now. Several market makers noticed a steep increase in losing trades on their quotes. One market maker suggests a new competitor in the pit with faster systems and lower latency is able to arbitrage less sophisticated traders. "In normal circumstances every liquidity provider was fast enough, now everyone is getting afraid to quote at all".
Another trader points to Euronext. Given their track record with trading technology that doesn't sound unlikely. Last week the all trading in the index was halted for few hours.
Both of them confirm the liquidity in the index options is declining, especially in the Daily options. "Even with the slightest move in the future, we're getting arbitraged – doesn't make sense for us to quote high delta strikes". Reported problems are going on for three weeks now. Checked today, only five out of eight market makers keep their quotes in the market in the daily options.
A bigger fish in the market or an old-fashioned exchange? I would place my bets on the second guess.